IF YOU WOULD LIKE TO PRINT THESE IMAGES PLEASE LET ME KNOW AND I WILL SEND YOU WHAT YOU WANT ON WHATS APP.
DUE TO THE PRESENT RESTRICTIONS ON THE NORMAL PRINTING FACILITIES IN PHARMACIES, AN IMAGE ON WHATS APP CAN BE FORWARDED ON TO ANYONE WITH ACCESS TO A PRINTER.
Welcome to my On-Line Classes page. On this page I will be painting one or two paintings per week during the next few weeks whilst we are off and I would like to invite you to join me.
Each painting will be done in stages. Each stage will be explained as we go along. (a bit like the way we do it at class)
There are four paintings to choose from at the moment. I intend doing 12 in total.
Before we start make sure you have a 20 x 16″ (50x40cm) or a 16×12″(40x30cm) canvas and all of your normal painting equipment.
YOU CAN PLACE AN ORDER FOR ART MATERIALS OVER THE PHONE AT SG EDUCATION, CARRAROE AND THEY WILL DELIVER TO YOUR DOOR .(071)915 3810
Painting No.1 will start on Monday 16th March at 2pm and I will hope to be painting most days for 2 to 3 hours.
If you would like to ring me at anytime during this time please do.
THESE ARE THE FIRST FOUR PAINTINGS.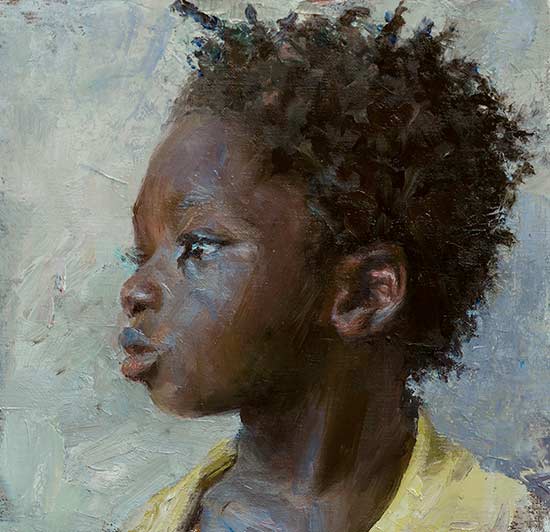 THERE IS NO CHARGE FOR THESE CLASSES. THEY ARE OPEN TO EVERYONE.
This project does not interfere with our remaining classes which will resume where they left off as soon as possible.
REMEMBER: WE START OUR THREE HOUR SESSION IN THE AFTERNOONS FROM MONDAY MARCH 16th
Don't worry if you can't work live with me. All of the stages will remain on this page for you to work along with in your own time..
Best of luck with whatever you choose.
Regards, Eamonn.
__________________
PAINTING STARTS FROM HERE. KEEP SCROLLING DOWN.
KEEP REFRESHING YOUR PAGE IF YOU WANT TO PAINT LIVE
__________________________________________________________________________
PAINTING NO 1.
STAGE 1
Hi everyone. Well here goes with stage No.1 which is to divide your canvas . Ideally you should have a 50x40cm canvas but you can also manage with a 40x30cm or any canvas with a similar shape once you divide it into a 5 to 4 Grid (see below) Keep your pencil lines light and try to use a 4b,5 or 6b pencil.
STAGE 2.
Please divide your picture or photograph in the same way.
STAGE 3 Begin the drawing. Dont be too fussy especially with the bottom half as this was meant to be a 'free flowing style' that Maurice McGonagle was particularly fond of.
When drawing, keep your lines light so as to make any erasures easy. If you feel like sub-dividing an area that you feel might be difficult please feel free to do so. I do this regularly especially at the complicated areas (the figures etc).
STAGE 4: INKING.
The next stage is inking. This is where you dilute a little Burnt Sienna paint with some white spirits in a jam jar lid until you get an inky consistency. There are three reasons why this is done. The main one is that the ink, when applied and dried in to your outline, will stop the pencil graphite from mixing with your colours. Secondly, you can see your outlines clearly even if you do paint over them here and there and thirdly, it makes the painting 'less daunting'.
After your outline dries (which should only take a few minutes) you may erase your guidelines as you should no longer need them.
STAGE 5 : THE SKY
The colours needed are Coerrillium Blue and White.
We always start off every painting with it's background and what's furthest away from us – in this case the sky.
Apply the Coerrillium Blue and a little white mix at the bottom of the painting (Skys are always lighter the further down they go) Then begin to add the darker colour (which is Coerrillium only) and then after this you can add a little French Ultra Marine if you feel as if you need to darken a little (see below). This is still at the pre-toning stage and should now look loike this
STAGE 5 TONING
Gently tap both colours together. Use a clean round head brush for this.
Add a little white to the bottom quarter and use the same toning technique as the top.
This is the unblemished sky for the moment. We will be coming back to the sky nearer the end of the painting to 'rough it up' as it were. with some purple tones.
STAGE 6 : THE ROOF AND WINDOWS.
We start by putting a heavy lair of white on with a rough and ready outline followed bt some Raw Umber and a little white for the shadowy part. After you do this we will cover the entire roof with a Raw Umber 'wash' (a wash is a weakened paint mixed with white spirit (see below photo) This is done to prepare an 'agreeable 'base for the more exciting thatch colours that will be applied later after the wash dries.
STAGE 6B STARTING THE WINDOWS.
Here we need a little purple and white for the outer shadow and Coeurilium Blue for the window, Cadmium Red with a little white here and there for the window frame anda little Raw Umber for the window opening.Try not to have your colour a 'flat'colour. Always try and see if there are different tones and tints (as there is in this window in this case.
Tomorrow we will starting STAGE 7 and will be using a palette knife for the walls for that rick stone look.We will also be finishing the thatch and all figures and finishing with setting up washes for the rocks at the base of the painting. We will also be starting the seascape later in the afternoon if possible.
I hope you enjoyed the first day
____________________________________________
STAGE 7
Now we start the roof.
Apply the Yellow Ochre lightly on top of yesterday's Raw Umber wash. Allow some of the brown to come through. There are parts of this roof that you shouldn't put the Yellow Ochre on – such as the top left as this requires a more fawn (White and a touch of Raw Umber) basecoat. Keep it rough, patchy and disorderly. Look at the artist's brush strokes closely and note the direction and the free flowing movement throughout.
STAGE 8 FINISHING THE THATCH AND START THE WALL PLASTERING
We are about to start adding all of the colours to the thatch now. The three browns are required. Burnt Sienna, Burnt Umber and Raw Umber as well as Yellow Ochre. It'd be no harm to have a little orange mixed on the side to give the yellow ochre straw a bit of a boost when required. White on the side also to brighten your colours
Remember not to try to be too exact with this. Keep your brush strokes fairly chaotic when necessary
You will notice me scraping a line. That helps when you are putting in the little marks on the left hand side. Again , not too fussy. Note the dark shadow I've started at the bottom of the thatch. It's good to do this now as the little finishing wisps can be applied later when brown is drier.
________________________________________
STAGE 9 3.45PM
At this stage we are switching from brush to knife (see above) more so for the spacier parts of the wall. In the tighter areas you can revert back to your brush. When using the palette knife, please try to imagine buttering a slice of bread. You want to spread the paint on – not scrape it. Hold the knife loosely mainly to avoid a rigid stroke.
There is a side wall to the left of the house. If you add a tiny bit of French Ultramarine Blue and a tiny bit of Raw Umber you will get a very light 'blue grey'. this is the tint that will seperate the two walls very subtly. Paint all of the white wall in the front with a heavy lair of white paint.
______________________________________
STAGE 10 Painting the ladder with shadow and gable
The colours that I've used here for the ladder are a Lilac (Purple and White or French Ultra Marine Blue, Crimson and White) For the darker sides of the ladder just add a bit of F.Um Blue and a little Raw Umber. The ladder sides need to look darker than those rungs on the front .
The shadow is a lighter blue grey and for the gable ,which is a good bit darker I've used Purple and French Ultra Marine with a touch of Raw Umber. Always remember that colours need to be worked on even when on the canvas, whether you want to lighten ,brighten or darken or dull down or even adding in extra colours like I did when I added a bit of Burnt Sienna to the gable to give it added interest.
One more thing I must point out to you is what I mentioned about the sky at stage 5. I emphasised the need to 'rough it up'. It's becoming more obvious as we go along that we need to do this soon to be in keeping with the rest of it's surroundings. It was important to get the preliminary blues on then as it will make it easier to add the extra touches. This will be done nearer the end of our painting.
____________________________
STAGE 11 (our last stage for today)
I've just noticed that I will need to work on my thatch a little more on the bottom right. It looks a bit 'too clean' Never mind, on we go and it's back to the washes once more, this time the roof on the side and the rocks on the bottom. The roof was a mix of Burnt Umber Brown with white spirits. It needs that watery consistency as will the rocks. The colours here that I've used are mainly purples and blues, again mixed with white spirits. This will make tomorrow's painting on the roof and rocks a lot easier.
___________________________________________
Wednesday March 18th
STAGE 12 THE FIGURES
Welcome back everyone to Stage 12: The figures.
Before you start, figures are not as scary to do as you might think.
I've zoomed in to mine here especially for you to note that at the end of the day they are only some rough brush strokes but in the right places. Study the colours and then place the colour in as few as strokes as you can. Note my figure on the left…he consists of only 12 strokes.
The girls dress is a Viridian Green with White with a slight touch of Raw Umber mixed through it to age it. Otherwise it would look too fresh. To achieve the dark shadows, just add a little French Ultramarine Blue.
Use Crimson and White with a touch of Burnt Umber for the skin tones. Don't forget the highlights. Keep you're strokes simple.
One interesting thing to note. Sometimes in paintings like this , the artist grabs the nearest colour to him rather than mix up a new colour. You see this all of the time especially in landscape. Maurice seems to do it here too – using the same colour on the thatcher as he did for the girl's dress
________________________________________
STAGE 13 : THE BUILDING ON THE RIGHT.
Use a heavy quantity of White on the walls. Don't forget to 'stress' them. That is to make them look irregular with little touches of blue grey shadows roughly placed here and there. Don't be too fussy with the window either but do try to keep things in some proportion. The colours here are Cadmium Red with a little Raw Umber, Window panes are French Ultramarine Blue with white.
The roof consists of Burnt Umber and Burnt Sienna. Don't spare these paints either and don't forget to paint with the general direction of the thatch
Two more things to note. The dark brown line under the thatch shows the 'bulk' of the thatch but the blue area underneath (French Ultramarine Blue and Paynes Grey) is shadow.
When you are ready to put in the lines on the thatch, please use a flat brush. (see below) The lines don't have to be uniform or even and some can be seen to break up here and there .Remember you're dealing with rough surfaces so the more itrregular and unpredictable everything is the better
It's important to note that we should always be trying to make our painting as interesting as possible. You might have noticed the paler thatch on the right. (see above pic) This is achieved by painting some white on the wet Brown (Burnt Umber and Burnt Sienna. Paint within the lines as if you are treating each row differently..
STAGE 14: SHADOWS AND ROUGH GROUND GROWTH.
As your white on the building is wet, now is the correct time to start adding your shadows. The shadows should consist of French Ultramarine Blue, Purple and hints of Raw Umber. Try to make as many blueish greys as you can and note things like some light pouring through on the top left of the little shed, dark highlights etc behind the figure.
Also behind this figure is the brown area. Very rough strokes required here. Your colours should include all three browns: Raw Umber, Burnt Umber , Burnt Sienna with brighter colours such as Raw Sienna of Burnt Sienna mixed with Cadmium Yellow for that outer gold tint. Use the Burnt Sienna and Yellow mix for your base coat here and add the darker browns here with rough strokes. The best brush for rough strokes such as these would be a flat sable brush (a hog haired brush would be too rough)
And now for the fun bit. The grass and the straw.
A variety of greens here from Sap Green/Cadmium Yellow, Viridian Green (If you don't have Viridian Green, Coeurilum Blue/ Cadmium Yellow comes close). Lots of Yellow Ochre/white for the bright straw strokes and Burnt Sienna and Burnt Sienna/Cadmium Yellow there too. The darker greens are achieved by adding blues or blues with a little Raw Umber
I hope you enjoyed today's session. You've probably noticed how time consuming the figures are.
We will finish this painting tomorrow.
Let me know how you are all getting on so far.
__________________________________________________
THURSDAY MARCH 19th 2.30pm
Hi everyone
STAGE 15. THE ROCKS AND SURROUNDS
Now we start on the fun part…. the rocks. Please note your dark and light areas. then begin to mix a variety of greys . They are mainly greys with tinges of purple and blue . Use Coerulium Blue and French Ultramarine with very little Raw Umber this time as you want the rocks to be vibrant and not too dull grey.
Put your darks on the dark areas and your brights on the lighter areas. When mixing with the palette knife it's important to remember not to over mix your colours. If you notice the effect I got on the rock on the left hand side of the picture above. It has a marbeled look. That's what you should be aiming for.
Make sure your knife direction follows the falls of the rocks. Try to have little pieces of stone protruding through the grass here and there.
STAGE 16 : FINISHING TOUCHES ON THE SKY
As I mentioned earlier our sky must now be 'roughed up' in order to co-exist with the rest of the more textured painting.
For this you will need these colours. French Ultramarine Blue, Coerulium Blue and White. (see below for what your palette should look like
For this part of the painting the flat sable brush is more suitable especially as we don't want an even blend.
Don't spare the paint at this stage.
Middle = Coerulium Blue and a little white
Top = Coeurilum Blue
Bottom = Coerulium Blue and more white
Touch the upper top with a little French Ultramarine Blue and Roughly blend all together.
When this is done your painting is almost finished with just a few touch-ups here and there.
THAT WAS FUN
PLEASE FEEL FREE TO SEND ME YOUR FINISHED WORKS VIA WHATS APP 085 233 7413.
___________________________________________________-
SOME OF THE WONDERFUL WORK FROM OUR PARTICIPANTS.
I WILL BE POSTING EVERYONE'S PAINTINGS AS SOON AS I CAN.
PAINTING NO 2 THE SEASCAPE
Hi everyone.
First of all if you could use a rectangular canvas such as 20×16 or 16x 12 or any size resembling this shape. Do not use a square canvas.
STAGE NO 1…..THE WASH
Please apply a wash. A wash gives vibrancy to the painting as it comes through the paint layers.
The wash should be made up in a container such as this with Burnt Sienna and white spirits and please use your biggest brush to apply it.
Make sure its not too strong as it will take longer to dry. Keep it watery.
Please let it dry before stage 2. If you leave it out in the air it should be dry in around 30 mins
______________________________________________
STAGE 2 PLANNING YOUR PICTURE AND COMPOSITION.
Roughly divide your picture like below (4:3) or you can use 5:4 if you'd prefer. Whatever you use make sure it's the same on canvas as on your photo. In my case as you can see, I will be using 4:3
If you could get yourself a piece of white chalk or colouring pencil it would be better than using a pencil as you will be able to see it better
Start to sketch in your important lines. Please do not try to be too exact . You must remember that this scene is constantly moving and is different every second.
Mix up a little white and some white spirit in a lid (see below) . Not too watery but not too strong. Just enough to be flexible (same as if you were inking an normal picture with a burnt sienna/spirit mix)
If you could use a liner brush /rigger brush. If not, a small little sable one (one of the blue brushes we use at class) will do.
Now start to sketch over your chalk lines, emphasising where your strongest whites will be on the wave. Again please try not to worry if it's not exactly the same. It doesn't have to be.
_______________________________________________
STAGE 3 THE SKY
Always paint the furthest thing first. In this case it's our blue. I have chosen this one which is a mix of Coeurilum Blue, a very small touch of Viridan Green (Sap Green will do if you don't have viridian) and some white
In our case here we are putting in what are known as 'sky windows' . Again dont be too fussy. Try and have whatever blue you pick, slightly darker nearer the top.
_____________________________________
STAGE 4 THE CLOUDS.
For the clouds, you should paint the outer highlights with pure white.
Fill all remaining cloud areas with white but not too much as other colours and shades will be placed on top of it soon and we don't want to overpower them.
Try to paint clouds in a circular motion with a round hog haired brush.
For your cloud shadows, you should mix French Ultramarine Blue with a little burnt umber (which tones down the blue a bit) Then if you could mix a bit of purple (French Ultramarine Blue and Crimson with a little white) to lighten the tone. Keep a few dark tones in mind too (for example top right hand corner)
Bear in mind that when the sky is drier, certain areas will be re-visited.
When you have all of your cloud shadows placed and toned as you'd like them you can take a small palette knife and GENTLY tap texture that may have formed and move it gently as if it's moving along with the wind.
STAGE 5: THE SEA
Hi everyone . Welcome back. Today's session is going to be a short one with just 2 sections. It's basically to get ready for Monday afternoon's class.
The sea consists of Coeurilum Blue/a little French Ultramarine and a little Viridian Green. If you haven't Viridian then use a little Sap Green / Coeurilum Blue mix.
Keep your horizon as straight as possible and don't make the horizon line too sharp. Keep it soft . This way it will create a sense of distance.
_____________________________
STAGE 6 : BLOCKING OFF.
With a little brown and black please block in your rocks. Keep the tops rugged but remember that the bottoms of the rocks are outlined by the water. Do not put too much paint on, just enough to cover the area as it would be better if they are dry or semi-dry and ready for our next session.
________________________________________
STAGE 7: FINISHING THE SEA, STARTING THE WAVE
Welcome back everyone.
As you can see, the first thing I'm doing is to work a little on the sea. Pale it down a little with a little Coeurilum Blue and a little green shade. If you need to touch up your sky highlights, now is the time to do it.
Now roughly highlight the tips of your wave with white and don't be too worried about your starting shapes. When doing a seascape, always remember never to try and achieve every exact stroke as this would have a stifling effect on the water movement. I have decided to make my wave bigger.
For the inside of the wave please use Coeurilum Blue with a little hint of Viridian Green or Sap Green/ Coeurilum Blue mix. You can use this colour as a base coat over to the right but leave the left alone for the moment. (see photo)
For the darker shades at the bottom please use French Ultramarine Blue with a little Burnt Umber and Gradually tone them in.
STAGE 9 PALETTE KNIVE AND WAVE
Start to manipulate your palette knife. When you are working on the wave, please try to move 'with the wave' in other words, to drag the knife with the direction you think the wave is travelling. Do NOT scrape the knife and try to use as few strokes as possible.
Spread the paint whilst lightly holding the knife. What I'm doing now is moving it horizontally as the water is moving this way at that part of the painting. Use Lilac's (purple and white) and French Ultramarine Blues with Burnt Umber to make the nice Blue/ Grey tones.
One more thing. When we are nearer the end of the painting we will be re-visiting areas like the waves, sky etc. touch ups and of course the tooth brush splash.
_________________________________
STAGE 9 THE ROCKS
It's time for the rocks. The first thing to do here is to give the rocks a good coat of Burnt Umber with a little Raw Umber and then decide where are the light and dark areas going to go.
Divide them in to rough areas and scrape these areas with the palette knife to give you an idea of your divisions.
___________________________
STAGE 10 GIVING THE ROCKS THEIR LIGHTS AND DARKS
By using Burnt Sienna, Yellow, Yellow Ochre and white is gently placed on the rocks whilst the Rocks are wet. Try to imagine the flat parts of the rocks. They will be the brighter. The vertical parts of the rocks will be darker as they are not facing the light.
Try using a small palette knife. Do not overdo the mixing of the bright colours. Do not allow your colours to over-mix on your knife blade. Try to keep the colours 'marbled' (a little like coloured toothpaste)
When applying the light colours, try to follow the 'movement' of the rocks. Those that are flat are generally painted with a horizontal movement and the sides painted in more of a downward movement.
As I mentioned earlier, we will be returning to certain areas of the painting for touch ups, highlights etc nearer the end of the painting.
__________________________
STAGE 11 TUESDAY MARCH 24th 2.30pm.
STARTING THE FOREGROUND AND REMAINING ROCKS
Welcome back everyone.
We start today by finishing our rocks and placing the first of the water shades in their places. Try not to be too exact with this because as I mentioned before, Seascapes change by the second.
Use Lilacs (Purple/White/ little Burnt Umber) and Coeurilium Blue with a touch of Burnt Umber and White. Paint horizontally as water is always striving for a level. Paint directly on to the orange wash this time. There is no base coat required here as the colours will be blending together sufficently later and we need to see a good contrast between light and dark.
Try to paint as you would imagine the direction the water is moving.
Next paint your lighter colours on their areas. Once again paint horizontally but obviously not dead straight. Try and follow in a flowing meandering manner. Leave really tiny little bits of orange after you as. your painting as it can be an interesting contrast with the many blues surrounding it.
When you feel the water is falling, paint your strokes in the direction of the fall. In my case( above) the water is falling from right to left so my strokes are going from right to left.
Keep an eye out for underwater stones. These are painted in with very faint colours . Raw Umber, French Ultramarine Blue and some light blue or White and can be painted on the blues when wet
_________________________________________________
STAGE 12 USING THE TOOTHBRUSH
When using the toothbrush for those final splashes, please mix a little white paint with a little white spirits in a jam jar lid, dip it in, aim at your spot and…… Splash it. Don't get carried away though. Less is more, so just a little as too much splashing will spoil the painting.
_______________________________
STAGE 13 FINAL TOUCH-UPS
Note the underwater rocks, the shadows that the rocks create on the water and note the fall and run of the water horizontally and dropping at the drop and flowing from right to left at the bottom left of the painting.
Make sure to paint in a few drips but here's a little tip for you. It's better if you paint a drip upwards from the water as that way it looks as if it's pouring naturally.
I hope you enjoyed this one and found it interesting
PLEASE FEEL FREE TO SEND ME YOUR FINISHED WORKS VIA WHATS APP 085 233 7413.
SOME OF THE WORK FROM OUR PARTICIPANTS
________________________
COLOUR MIXING PRACTICE
Here's a few colour mixing tips you can practice on in between classes.
Try a few variations to achieve different shades as you progress. For example whien making orange (No 7)
__________________________-
Try 50% Cadmium Red and 50% Cadmium Yellow, followed by 25% Cadmium Red and 75% Cadmium Yellow etc etc
1. Sky Blue …. Coeurilium Blue and White
2. Pink .… Crimson Alizeron and White
3. Lemon … Lemon Yellow and White or Cadmium Yellow and White
4. Fawn … Raw Umber and White
5. Lime …. Sap Green and Yellow with a little White
6. Sunshine Green . Sap Green & Yellow, a little Yellow Ochre & a little White
7. Orange …. Cadmium Red and Yellow
8. Tangerine …. Lemon Yellow & a little Cadmium Red & a little White.
9. Skin Tone 1. . White with a little Burnt Sienna
10.Skin Tone 2 …Lemon Yellow and White with a little Cadmium Red
11. Lilac 1. (Red Tone) Crimson Alizeron and white with a little French Ultramarine Blue-Purple
12. Lilac 2. (Blue Tone) French Ultramarine Blue and White with a little Crimson
13. Purple … (Red Tone) Crimson Alizeron with a little French Ultramarine Blue-Purple
14. Purple (Blue Tone) French Ultramarine with a little Crimson Alizeron.
15. Grey (Red Tone) Raw Umber and French Ultramarine and Whitewith a touch of Crimson Alizeron
16. Grey (Blue Tone) …..Raw Umber with French Ultramarine and White.
17. Chemical Grey.…. Black with a little White.
18. Dark Green.… Sap Green with some French Ultramarine Blue
19. Dark Red. ….. Cadmium Red with Crimson Alizeron with a little Raw Umber.
20. Brown 1. Cadmium Red and Sap Green.
21. Brown 2. … Orange and Cadmium Yellow
22. Brown 3. Cadmium Yellow and Purple
23. Brown 4. Cadmium Red and a little Black
24. Olive Green ….. Sap Green with a little Raw Umber and a little Yellow Ochre.
25 The Beach …. Yellow Ochre, Burnt Sienna and a little White.
26 Pale Skin Tone 1. Crimson Alizeron with a little Cadmium Yellow and a little White
27. Pale Skin Tone 2. Burnt Sienna and White.